100% cotton, 100% safe, 100% biodegradable
super soft and comfortable
can be wet&dry dual use
warm use in cold weather and cool use in hot weather


Super Quality Baby Wipes, Dry Wipes

size: 15*20cm, 53gsm, 70sheets/soft bag
OEM acceptable.
Best choice for baby skin, sensitive skin
Comparision with wet wipes;
1. dry wipes is made of natural plant fibre, instead of polyester.
2. dry wipes are non-alcohol, no chemicals, no fluorescer
3. dry wipes are biodegradable, environmental friendly
4. dry wipes can add hot water to make it warm use for baby.
5. dry wipes are more soft, comfortable than wet wipes, 100% safe to use for all people
6. dry wipes can be stored longer time than wet wipes because it has no other ingredient
Material

100% Cotton

Weight

53g/m2

Size

19*20cm/sheet, 20*20cm/sheet

Package

10sheet/pack

200pack/ctn

Features

1) Harmless to your skin and to the smooth surface

2) Highly water absorbent, get rid of oil and water easily and lint free

3) Excellent in quality and reasonable in price

4) Market:Europe,Korea,Japan,America,etc.

Applications

It is made of 100% cotton,it has super absorbent power,and can be reusable,which is very extensively used in families, hotels, restaurants,supermarket, hospitals, kindergartens and food processing factories,but quality goods at reasonable price.

Note

We can customize the products and package as per your requirement from material,weight,size, color and package design.
Material Patterns: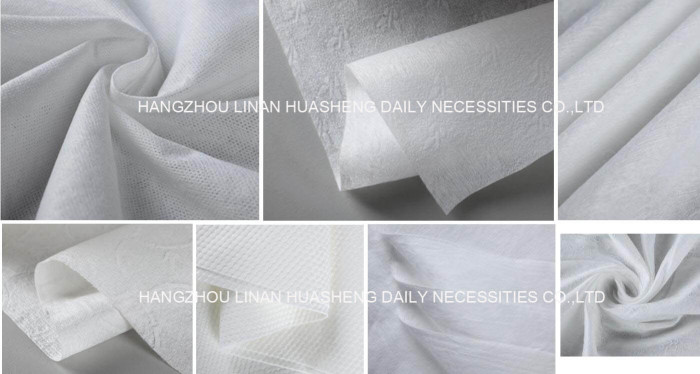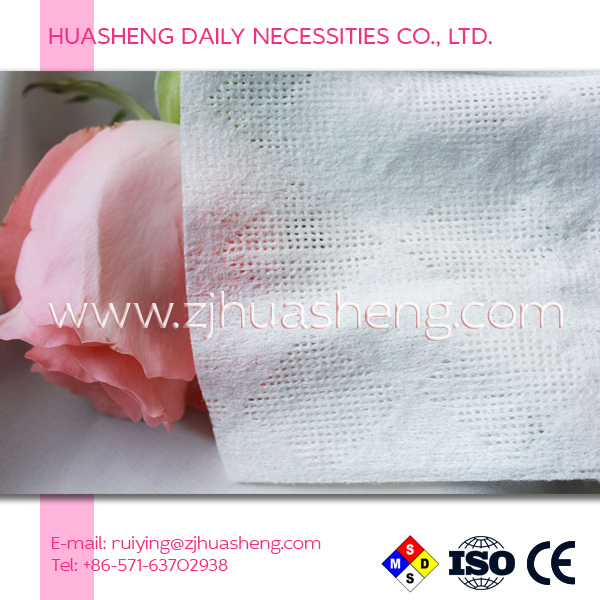 Company Information
Huasheng Daily Necessities Co.,Ltd started to produce compressed towels, dry wipes and all nonwoven cleaning products since 2003 year.
we do production for other companies in the past 10years.
we started to do export by ourself since 2014 year.
Now we have exported our goods to Poland, UK, Spain, Nertherlands, France, Australia, Japan, Korea, Canada, USA, South Africa, Singapore, Malaysia, Vietnam, and India with great feedback
We have Ten-Thousand Grade International Clean Workshop